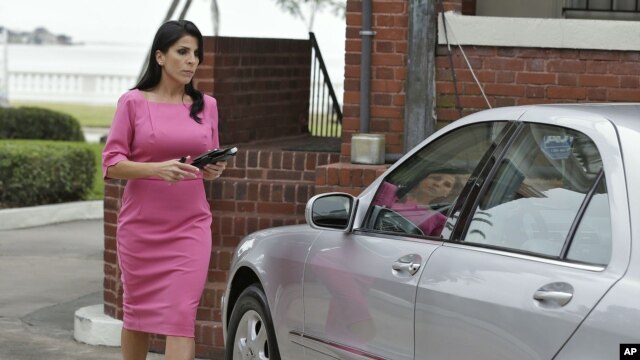 Now the Petraeus sex scandal has taken on a South Korean angle:
South Korea's foreign ministry has confirmed to VOA that Jill Kelley, who is at the center of a scandal that has led to the resignation of the CIA director, is still serving as one of the country's honorary consuls in Florida.

A ministry official, speaking on condition he not be further identified, says the process to appoint Kelley began in August and she was given a certificate of appointment the following month.

Kelley is alleged to have tipped off the FBI about threatening e-mails from a woman who has been sexually involved with David Petraeus, the four star Army general who resigned last week as director of the Central Intelligence Agency after acknowledging an adulterous relationship with Paula Broadwell, who authored his biography.

Kelley, 37, is known for her high-level social ties to MacDill Air Force Base, the home of the U.S. Central Command, near Tampa, Florida.

The Foreign Policy.com web site, quotes an unnamed diplomatic official as saying Kelley helped obtain support for the South Korea-U.S. Free Trade Agreement and arranged meetings between the South Korean ambassador and local business leaders in the Tampa area.

A Fox News Channel program – "On the Record" with Greta Van Susteren – quotes a businessman as saying he met Kelley at the Republican National Convention in Tampa and was told  she was a close friend of Petraeus and had extensive business contacts in South Korea.  [Voice of America]
You can read the rest at the link, but she was trying to use her high level contacts to cash in on business deals with South Korean companies.  In other Jill Kelley news that comes via a reader tip, Kelley has also been linked to founding a charity back in 2007 for cancer research that never provided any funding for cancer research and instead was probably a front for her to cultivate her high level contacts.  Kelley is also millions of dollars in debt and may have intentionally exposed this scandal in the hopes of cashing in on it to pay off her debts.
To make things even stranger is that Kelley was some now able to get both Petraeus and General John Allen to write letters to help her twin sister in a custody battle with her ex-husband.  Why would two 4-star generals get involved in such a domestic court case?  I have never heard of high level commanders getting involved in something like that?  It also seems strange that high level military leaders are hanging out with someone who ran reportedly a sham charity and has many foreign contacts that she is cashing in on.
Anyway this whole scandal is turning into a bad Desperate Housewives plot line.